Design and Engineering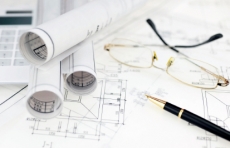 Our company offers design and engineering activities for the following segments:
Power engineering constructions
Industrial constructions, especially the food and chemical industries
Civic objects, incl. health-service constructions
Photovoltaic power plant designs
Light-current systems
…in the complete range of electrical installation work offered.
We are able to prepare the following within all work offered:
Preliminary project preparation – help with creating an investment design
Preparation of designs, studies and economic evaluations of a project
Documentation for applications for a building permit procedure and for a planning permission procedure
Documentation for the selection of a contractor
Documentation for the execution of a construction
As-built documentation for a construction
Ensuring bases, statements of network administrators and opinions of state administration bodies in question
Representation before a building office – issuing a planning permission and a building permit etc.
Author supervision
Consultancy
The project documentation is made fully by computer technologies using AUTOCAT LT and E-Plan CAD systems. An output is processed up to A0 in a full-colour version.
ELEKTROSTAV Koudela a.s. © 2012 | Developed by
Kinet